Out of the Fog
In some ways, it's hard to believe I have been away from writing for a year. At the same time, the last year has felt like walking through a thick fog. It's not as though reflection subjects have been scarce. 2020 was a year most of us won't look back on with fond memories. We left our school in the middle of March because of Covid-19. Shortly after, George Floyd was killed and protests became extremely violent in the Twin Cities and throughout the world. The summer was a waiting game followed by countless hours of planning, replanning, and more planning to bring the kids back to school. The 2020-2021 school year was like nothing we have ever experienced in education. Each day we had new information and new plans to keep our kids safe from a virus that was starting to leak into our community and school district. Our goal was simply to keep the kids safe. Academics came in second place to the Covid guidelines and procedures. Almost all administrative and staff meetings consisted solely of Covid conversations. The winter brought on a new surge in positive coronavirus cases, and we moved from in-person learning to hybrid to distance learning in short order. An unprecedented presidential election was followed by protesters entering the nation's capital and continued political and racial tensions. At a time when connections with our students could not have been more vital, we were making sure the students had masks on at all times and 6 feet of distance between everyone was the expectation. Hugs were needed but not allowed. Smiles were present unseen.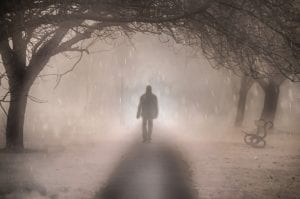 Through all of the challenges, our staff never faltered. They met each new guideline, new procedure, and new learning platform with the kind of grit and determination that we hope to instill in our students. Finally, with the release of the Covid vaccines, we are starting to step through the fog. Conversations have shifted to academics. Learning is now front and center. The students are allowed to play with their grade level friends at recess instead of only being with their classmates from the time they enter the building until the time they leave. Of course, there are still challenges, both in school and in the outside world. As I write this blog post, Minnesota is trending on social media platforms because another African American life was taken at the hands of the police. Covid-19 cases are on the rise because of the new, more contagious variants.
With two months left of our 2020-2021 school year, I have no doubts about making it through the rest of the school year (something none of us could have said in September, November, or even February). I am also confident that this trip through the fog is going to make us stronger, more efficient, and better prepared to meet the needs of our students. As difficult as this last year has been, we would be doing our students and families a huge disservice if we didn't take time to learn from our journey and change education for the better because of it. Our PLC teams have started meeting again and documenting their learning with the help of PLC 2.0 tools. We were able to connect in ways we never thought possible with new technology, communication, and teaching strategies. Now is not the time to turn our back on the challenges we faced but rather embrace our growth and use our new skills to benefit student learning. We are all ready to leave the fog behind us, and we will be better for our kids and families as we step into the future of observable impact.